York FeatherTouch Standard - SOLD
Serial number: 144046
Year of Production: 1948
Key: Bb
Instrument: RAW Brass - underslung 3rd slide Ring - BEAUTIFUL engraving of 2 feathers crossing on the bell - sweet trombone style spit valves - all Valve Serial numbers match the Serial number of the trumpet -
Price: $400.00 Price includes Shipping and Insurance (USA sales only)
This trumpet has a BEAUTIFUL engraving of 2 Feathers crossing on the bell as well as some additional scroll work and the company and model name. 

Valve compression is GREAT. Valves are utilizing bottom springs which seem to work rather nicely, they are the original valves, but the original springs were long gone before I bought the trumpet.

Trumpet body has a few shallow dents along the bell section and bell tubing, a very slight bend on the bell edge, and the 2nd slide also has a slight impression in it. 1 of the bottom caps was lost when I first bought the trumpet a few years back and I replaced it with a similar style, but it is silver in color. There may be some additional scratching or the occasional VERY VERY small ding it. Please look at all the pictures and judge for yourself. 
Bore size as measured from the 2nd slide (inner diameter) is 0.46 on my digital caliper

This baby is built like a TANK. SUPER solid construction!
I've played it and it hits everything from F# below the staff to High C above the Staff (that's about where my range stops. . ..)

I personally removed what was left of the nasty brown lacquer on this trumpet and made it completely Raw Brass. I have a few pictures below to show you "Before" and "After".

It has been ultrasonically cleaned and is ready to be played.

Comes in Generic Case
All slides and valves move freely and all caps unscrew.
Please look at all pictures to judge the condition for yourself.
If you want MORE pictures or would like to know more about this trumpet, please feel free to email me.
If you would like to purchase this trumpet, please email me I and I will PAYPAL invoice you. All sales will require signture upon delivery.
I stand behind the instruments I sell and I will offer a 14 return on this trumpet ( MINUS my shipping costs to you... what ever they happen to be). If trumpet is to be returned, you must contact me first and trumpet MUST be returned in the condition it arrived. All shipping costs are then on you.
email - bueschertrumpets@gmail.com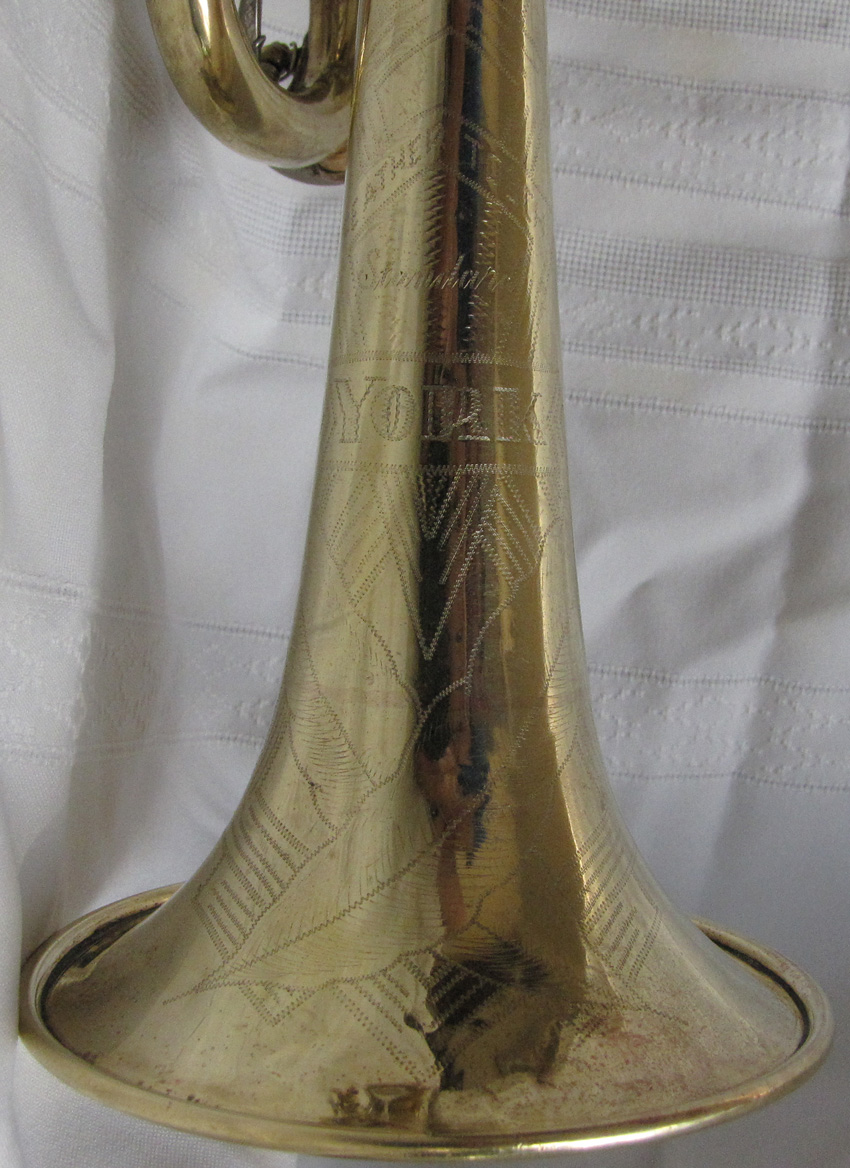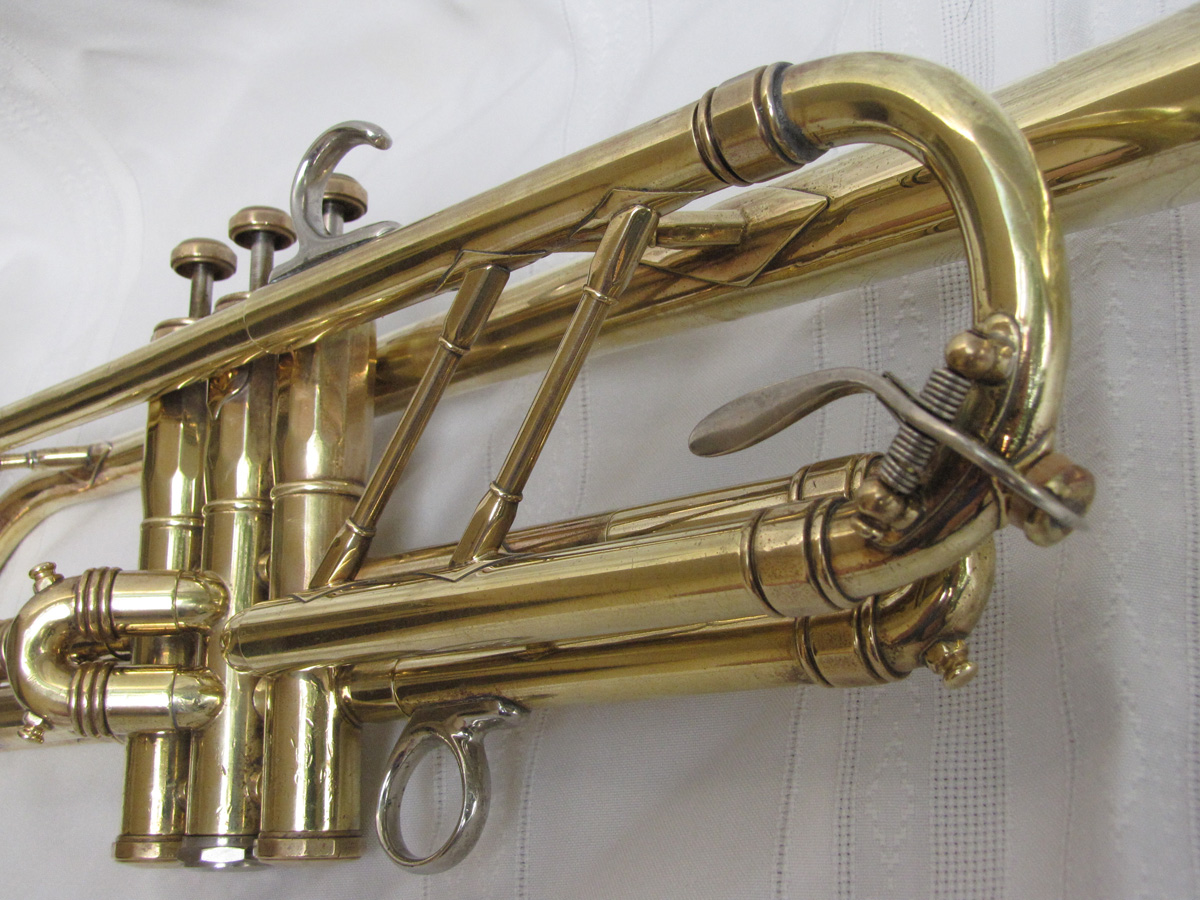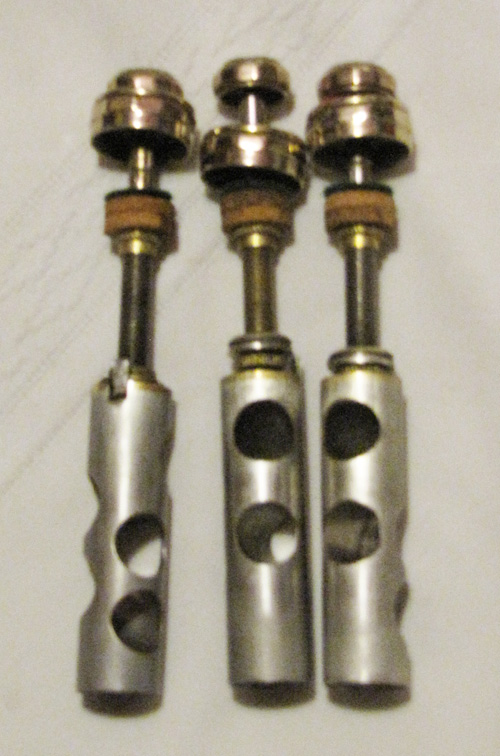 Below are BEFORE and AFTER Lacquer removal pictures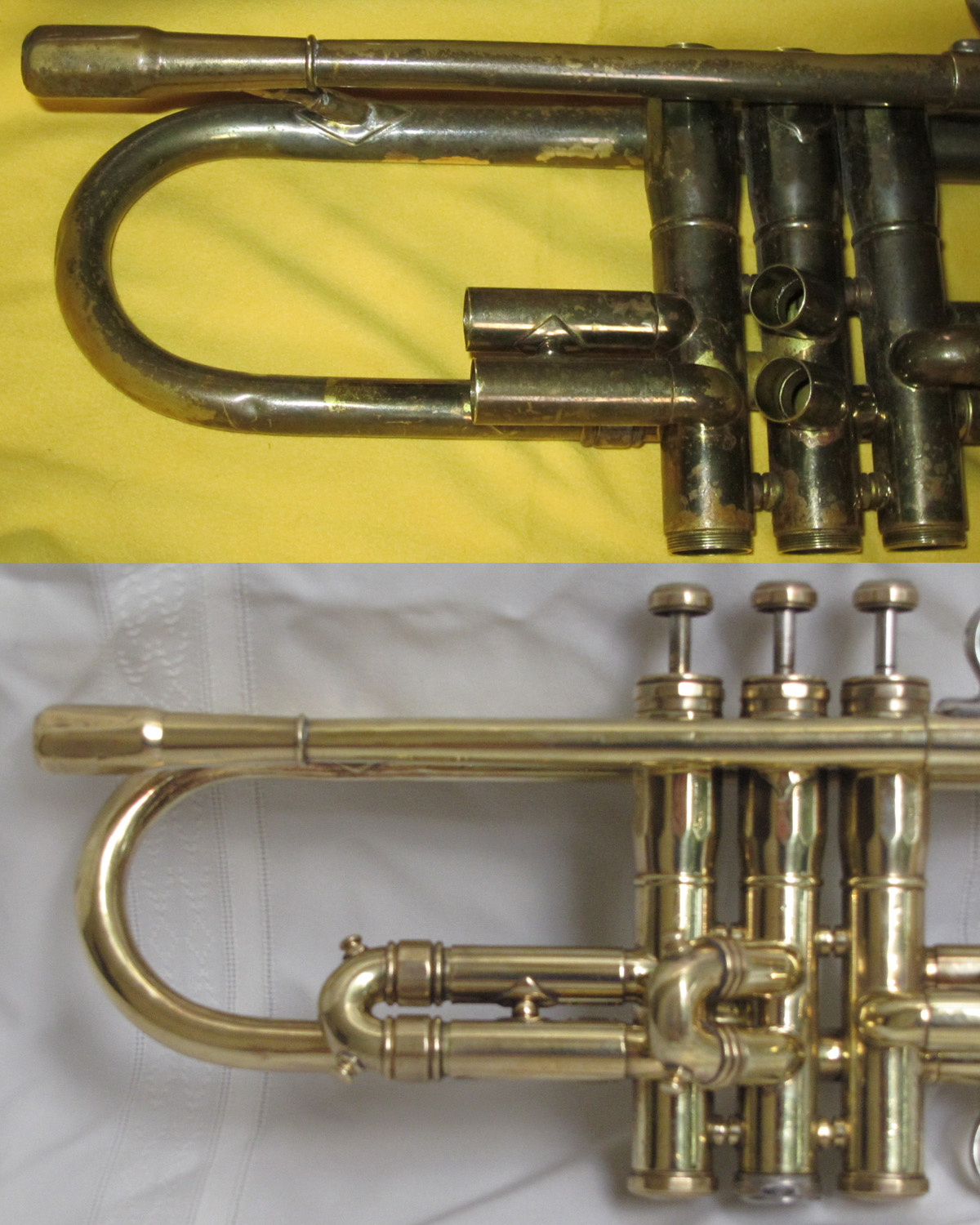 More pictures available upon request!