Getzen Eterna 700 - SOLD
Serial number: P23826
Year of Production: Mid to Late 1990s
Key: Bb
Instrument: Silver Plated- 1st slide Saddle - all Valve Serial numbers match the Serial number of the trumpet -
Price: $900.00 Price includes Shipping and Insurance (USA sales only)
Getzen Eterna 700 (not the II model or the "Special" model)

I believe this was produced somewhere in the mid to late 90s - 1995-1998ish. My main trumpet is a Getzen Eterna 700, so I am intimately familiar with the playing styles of this model. I bought this particular trumpet to be a backup trumpet for me in case of emergencies. I'm finding I really am not using it and I would like it to be loved and played by somebody rather than sitting around my house. I believe the "P" series of Eterna 700s may have been the LAST Eterna 700s made, after that Getzen divided the Eterna 700 series into 2 new models, the Eterna II 700, and the 700 Special. The "Special" became a top of the line student model, while the Eterna II 700 is still considered an Intermediate to Semi-Pro level trumpet (both great models by the way). The Eterna 700 was (by many) considered to be a Professional level trumpet just under Getzen's Eterna 900 or Severinson model. 

The 700 Eterna model is beautiful sounding and can easily hold it's own against the more expensive Bach Strad's. The trumpet will EASILY take you thru high school and quite possibly thru college. I've been playing mine for over 20 years now and I have yet to find a trumpet that I enjoy playing more, and I've tried MANY horns!

Easy playing, fast valves, and a bright lovely sound that works in concert band, marching band, dixieland, big band, swing.... it's super versatile.

This particular trumpet has a near perfect finish, with no signs of wear (which is common of Silver Plated Getzen Trumpets). 

There are 2 very shallow almost invisible dents present. I couldn't even photograph them, they were that unnoticeable. This trumpet is in almost PERFECT condition. Silver Plating is great, no areas of wear. I see next to no scratching (or LIGHT scratching for that matter!).  It has a beautiful glossy sheen across the entire instrument.

You will NOT be disappointed in this trumpet, it is beautiful and plays beautifully.

It has been ultrasonically cleaned and is ready to be played.

Also included are the original soft case and a Getzen 7C mouthpiece. 
Comes in original Getzen Softcase - good interior and nice Exterior
All slides and valves move freely and all caps unscrew.
Please look at all pictures to judge the condition for yourself.
If you want MORE pictures or would like to know more about this trumpet, please feel free to email me.
If you would like to purchase this trumpet, please email me I and I will PAYPAL invoice you. All sales will require signture upon delivery.
I stand behind the instruments I sell and I will offer a 14 return on this trumpet ( MINUS my shipping costs to you... what ever they happen to be). If trumpet is to be returned, you must contact me first and trumpet MUST be returned in the condition it arrived. All shipping costs are then on you.
email - bueschertrumpets@gmail.com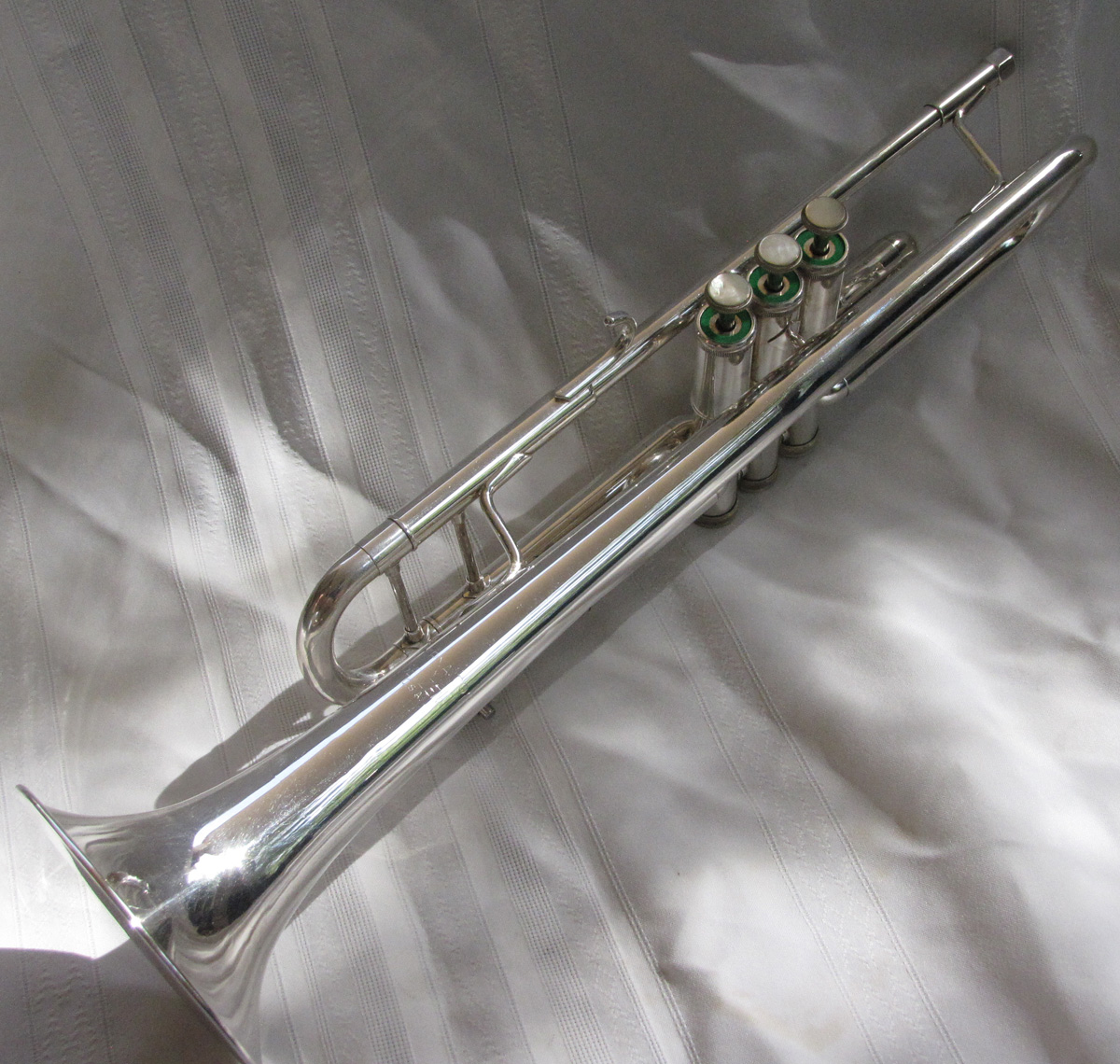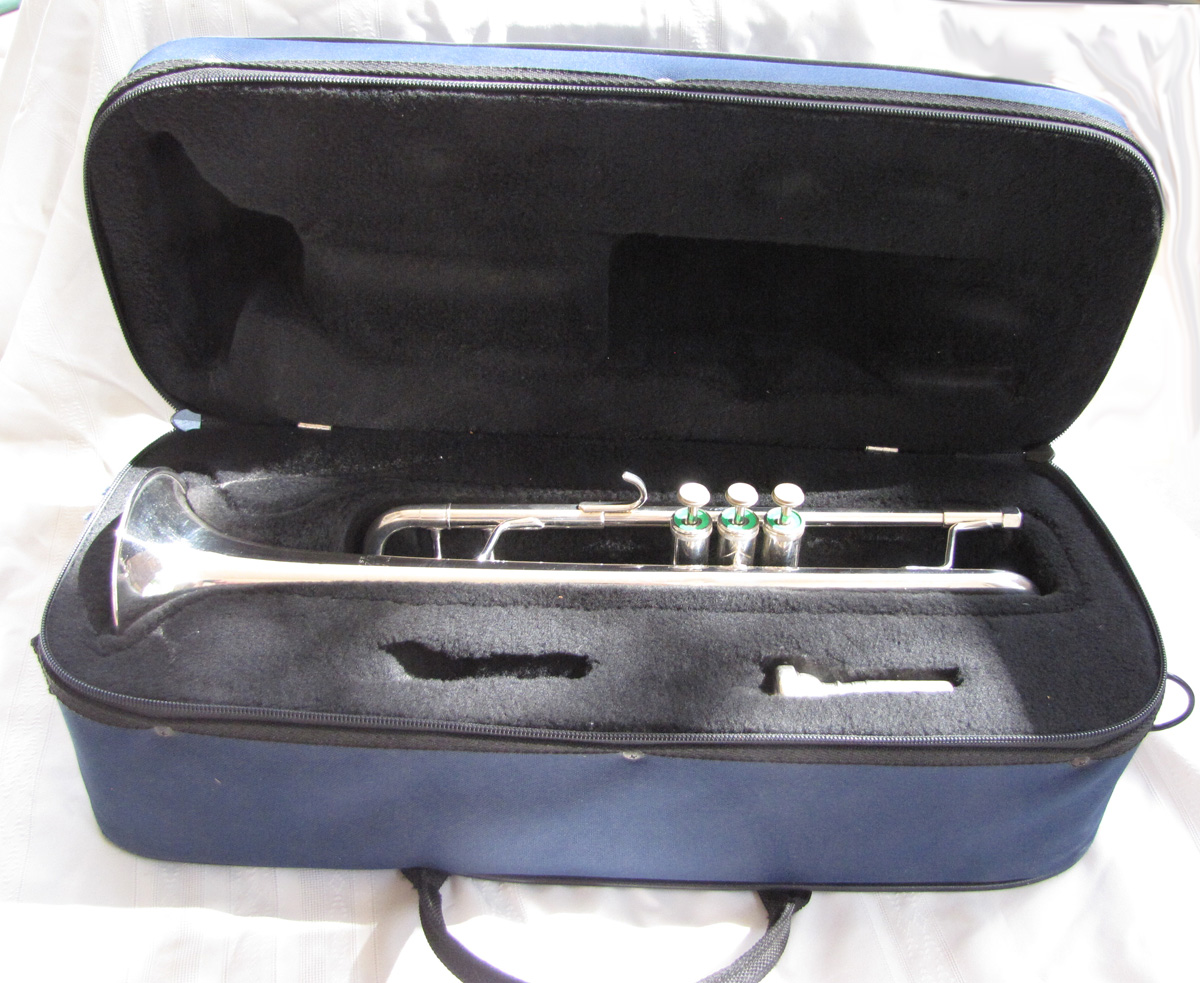 More pictures available upon request!