Buescher "TrueTone" Cornet
Sold around 1900 - I don't know much about this Cornet other than it's super old. The pictures below are of serial number 2857 --- that's right aorund 1900 or so.
As far as I can tell, it's distinguishing features include a Sheppard's Crook and the Bell logo. First time I've seen the "TrueTone" emblem used as the bell logo.
Sound Description: ?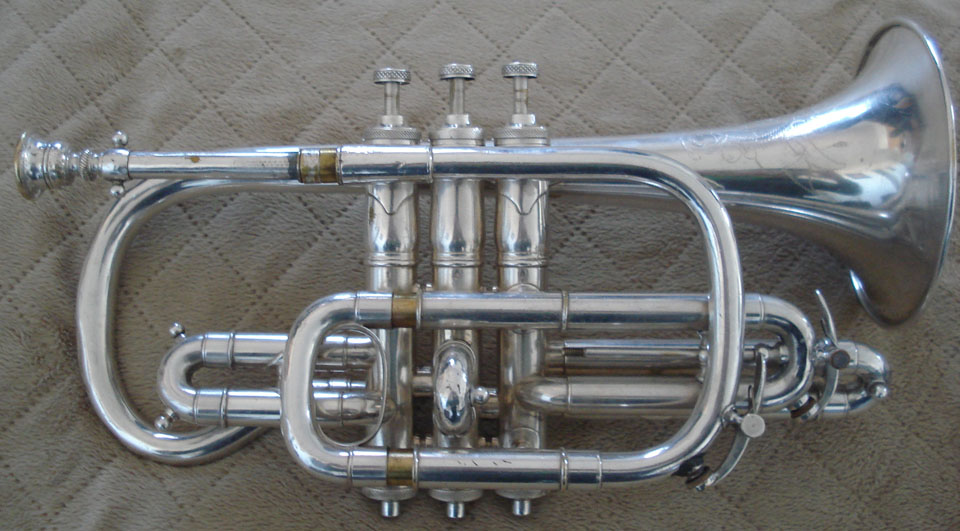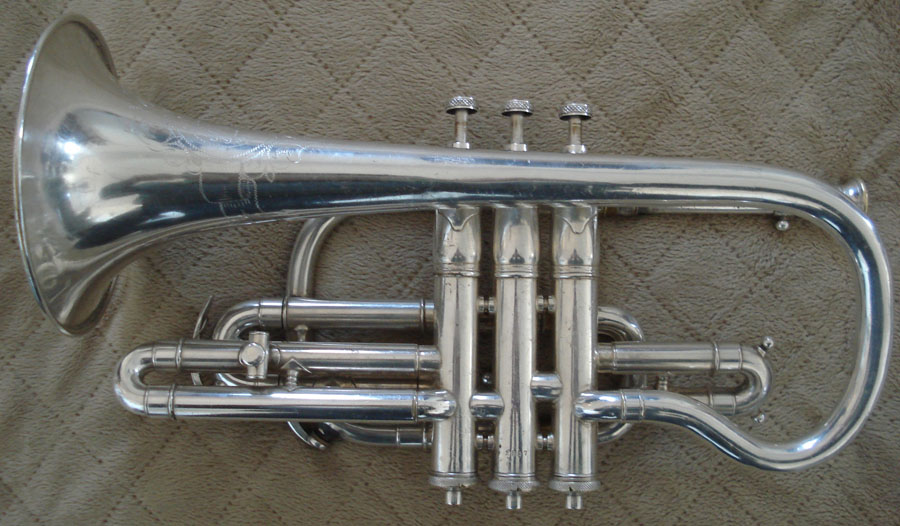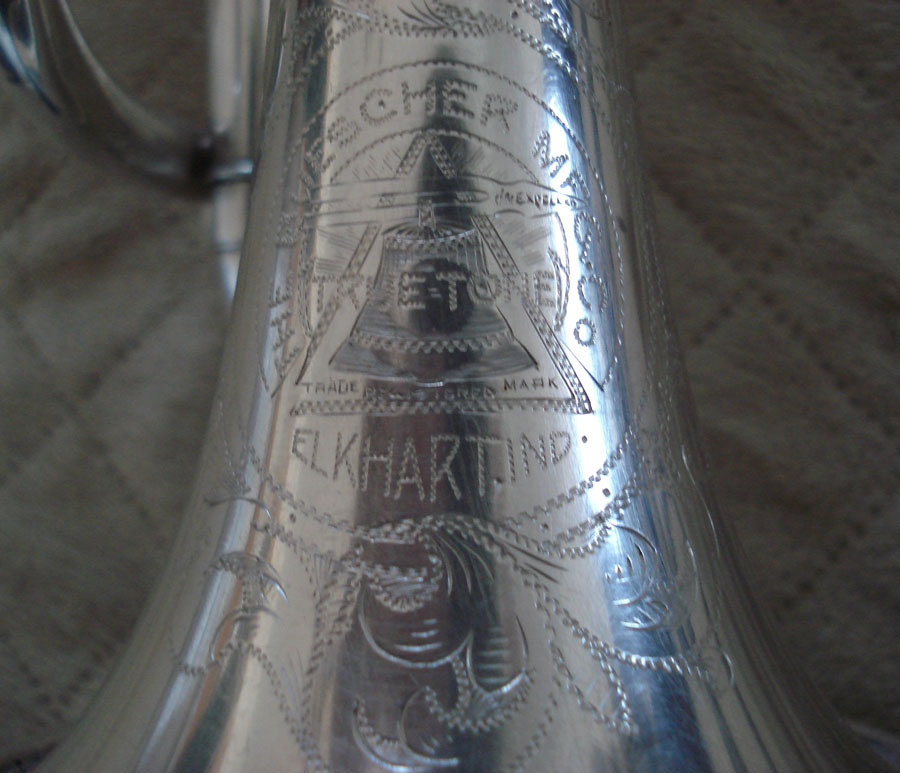 Images provided by Zachary Kaminski